Projects 2010-2018
The final 8 years of my career were very creatively satisfying.  I was fortunate to do a wide variety of special pieces. In addition to the Mary Colter-inspired bunnies, I built a number of gates, railings and special one-of-a-kind sculptural pieces.  It was during the last 5 years that I started developing my skills in copper embossing, which I will be creating in for the duration.  Here are the highlights of these years.
Chandelier, 36" diameter.  Made in partnership with Sam Brinegar.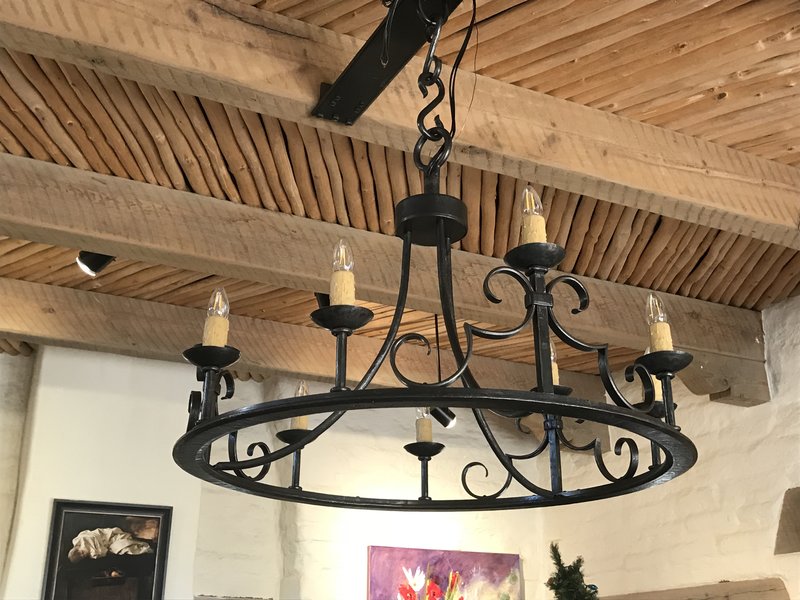 Chandelier, 42" diameter.  Made in partnership with Sam Brinegar.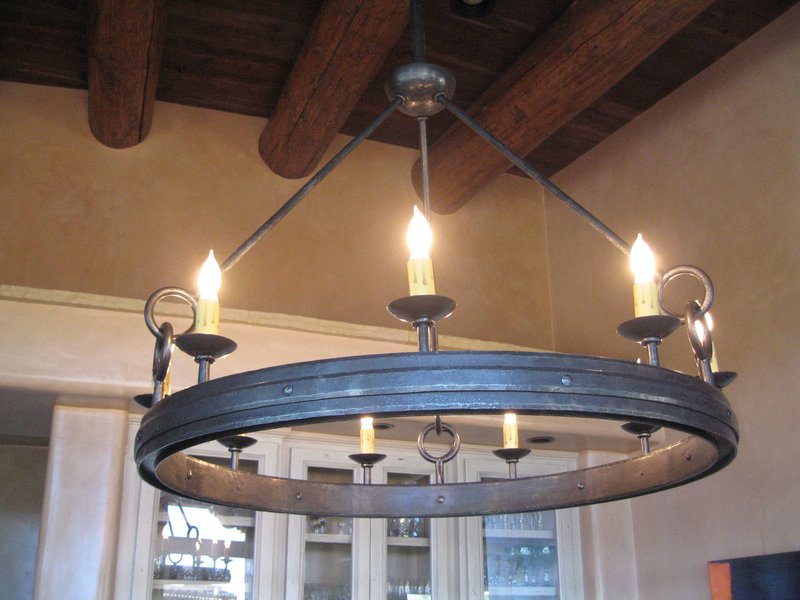 During this period, l built two headboards from the same design concept.  The first was a piece that I made for myself during a slow spell.  The second is a variation made for an appreciative client.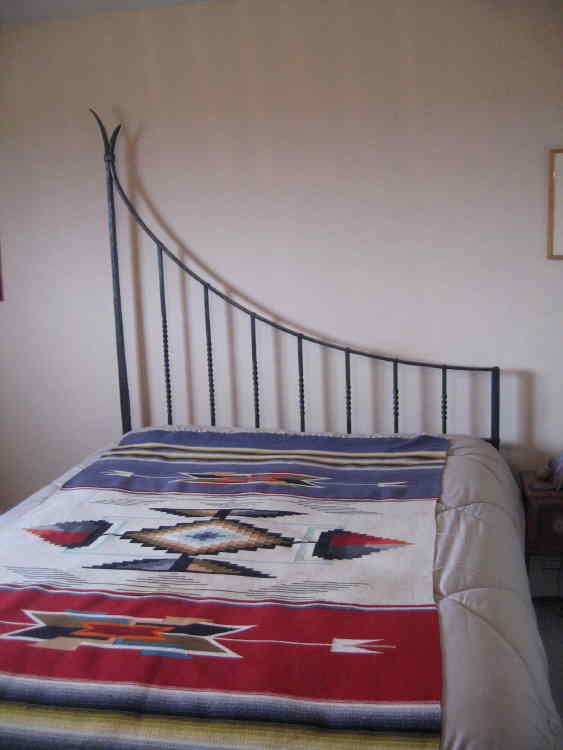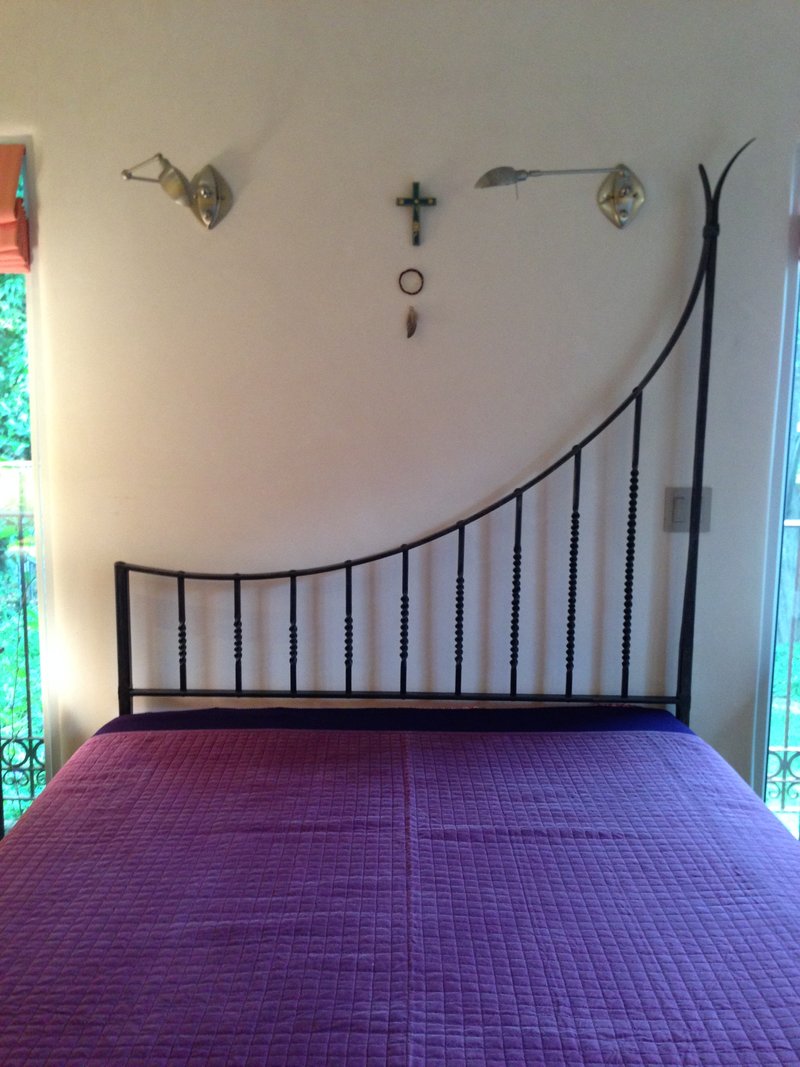 A project on the East Side of Santa Fe took the best part of a year.  There were railings, fireplace accessories and a pair of fireproof flooring sections in front of the fireplaces.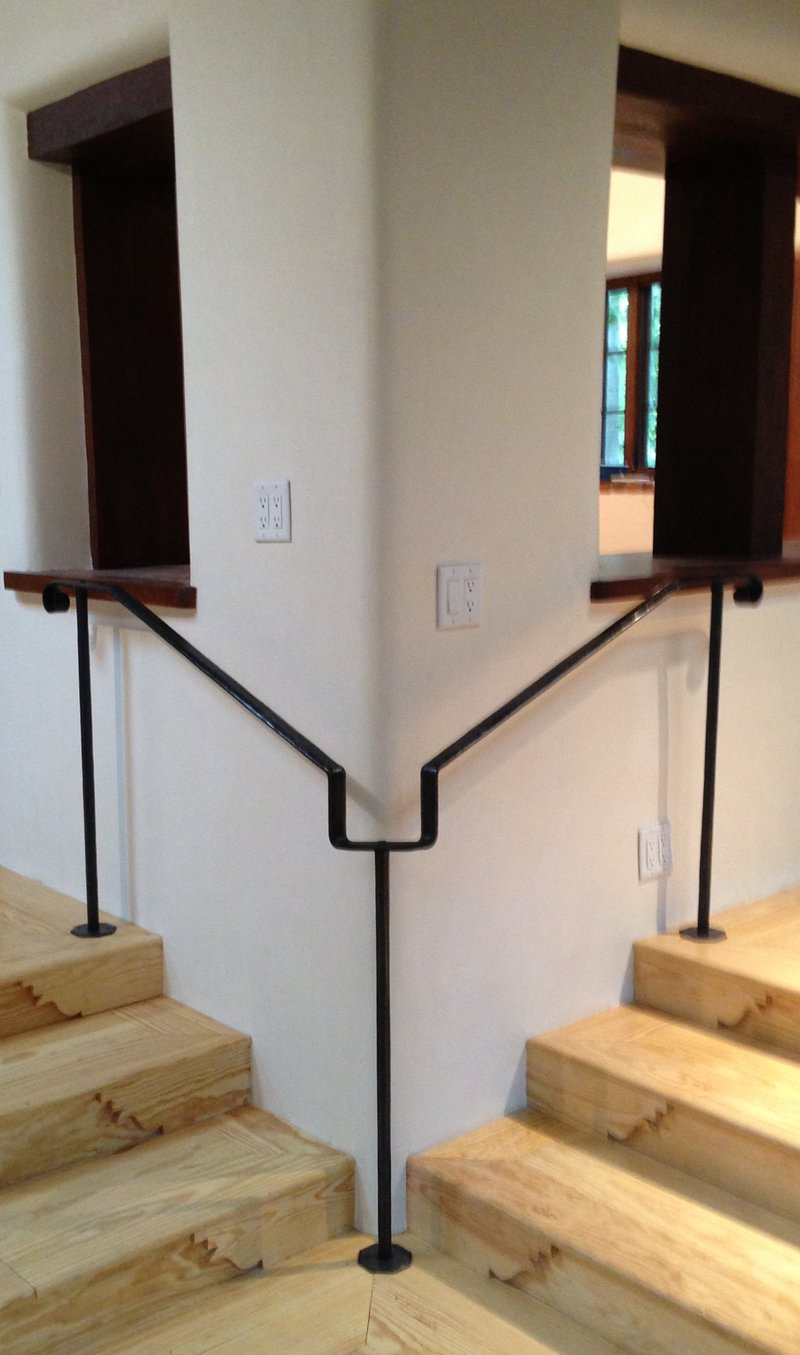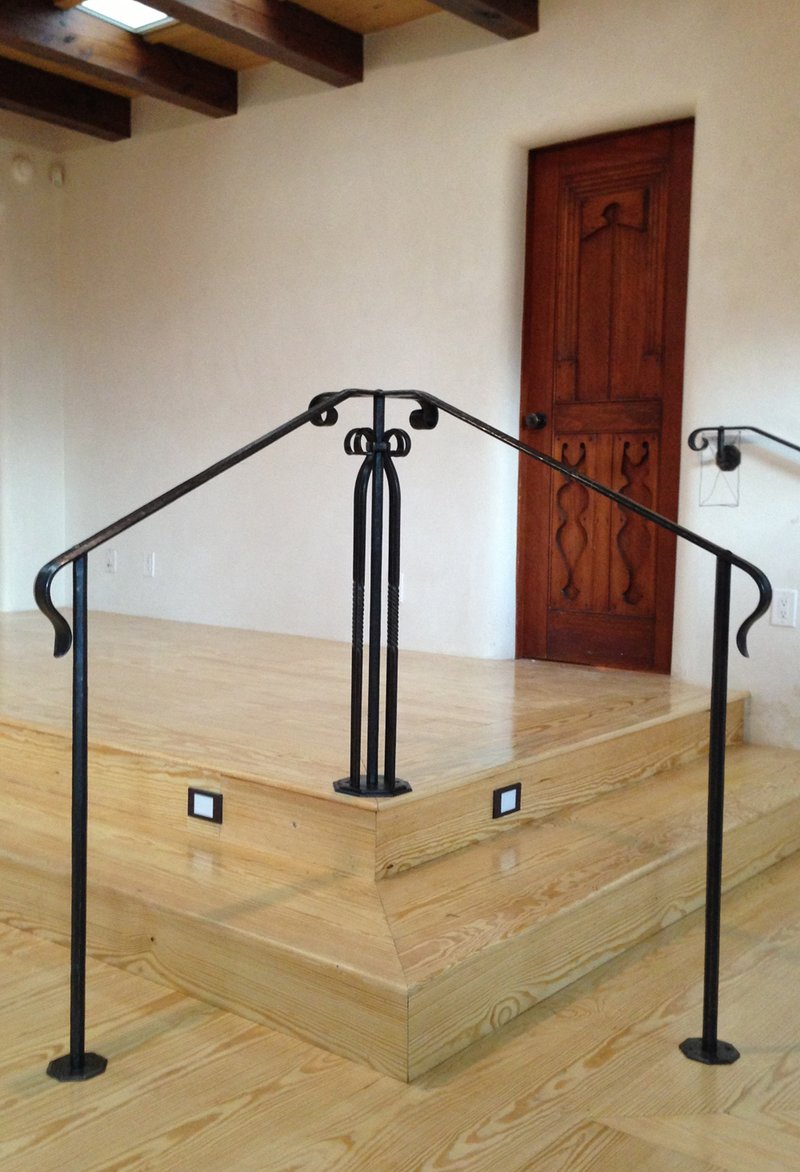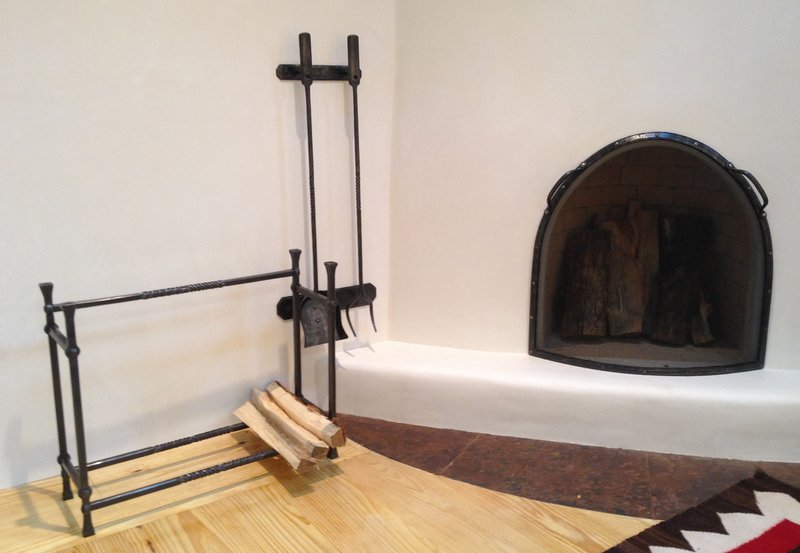 I was blessed to be able to create this traditional courtyard entry gate.  Unfortunately, the light was very strong when I installed the gate, so I'm including the original drawing I created for the project.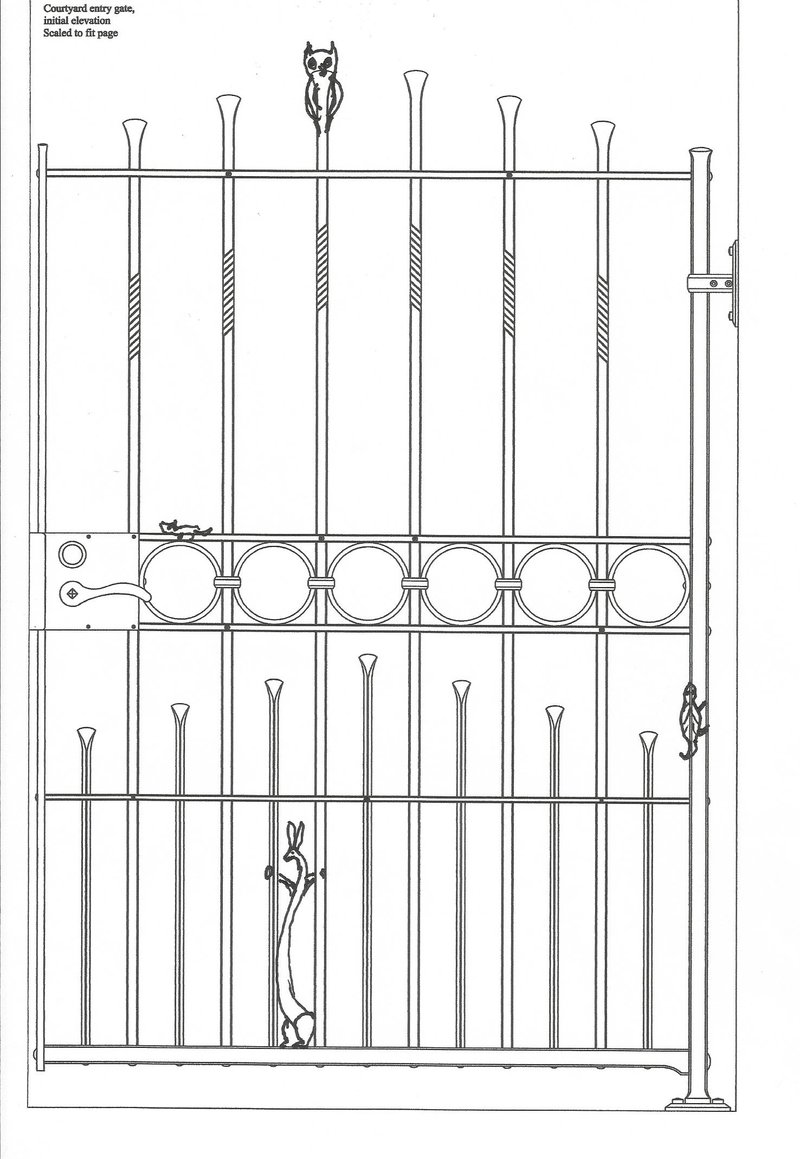 The gate included one of my bunnies, as well as a lizard, horned toad and an owl.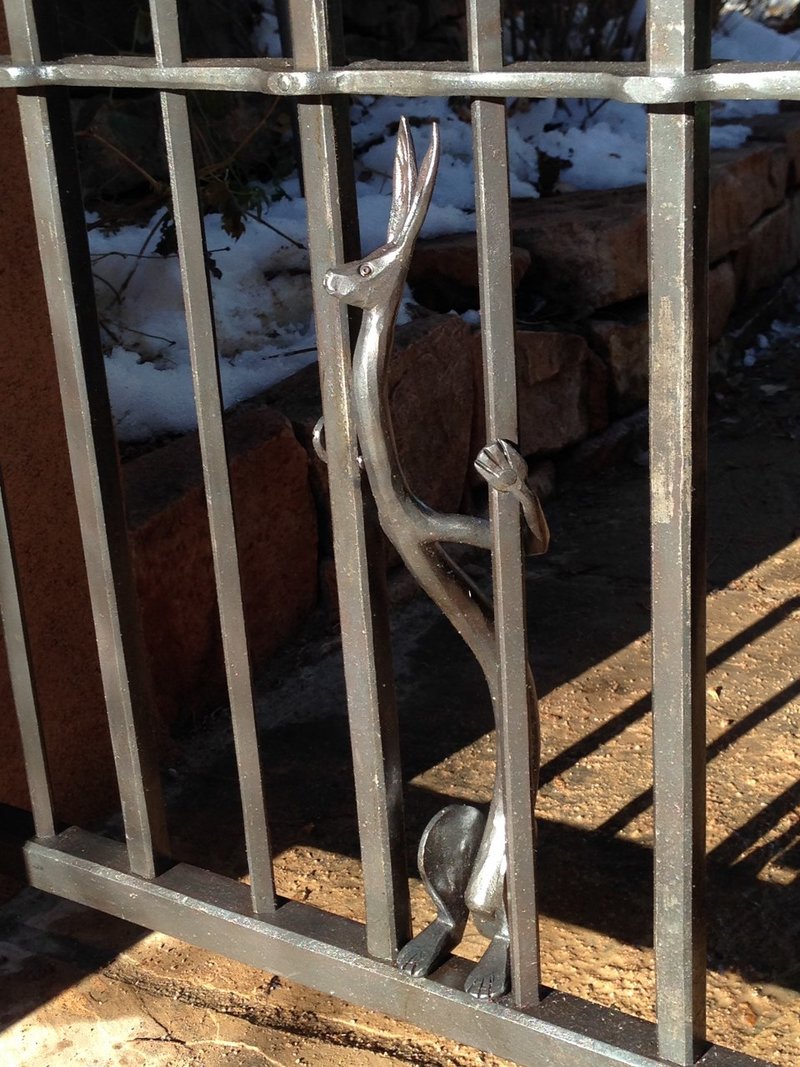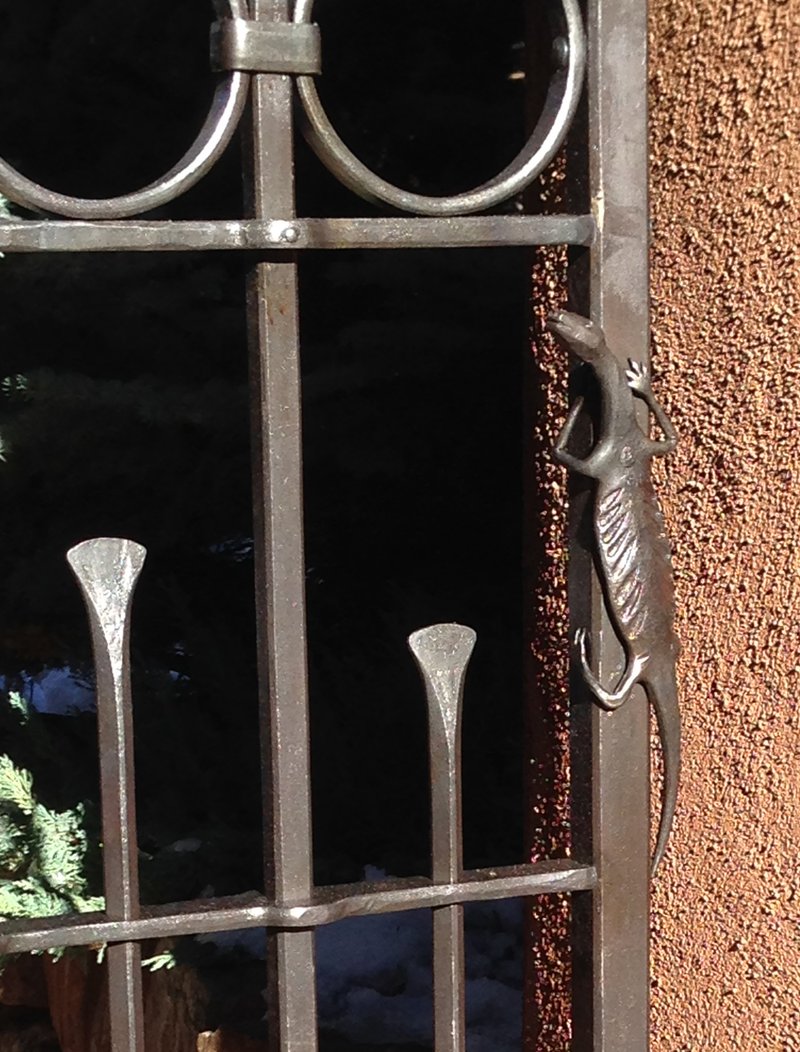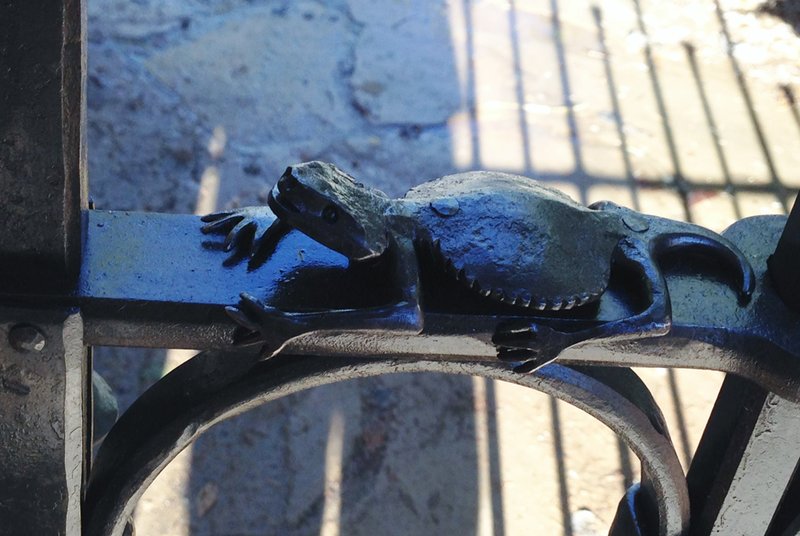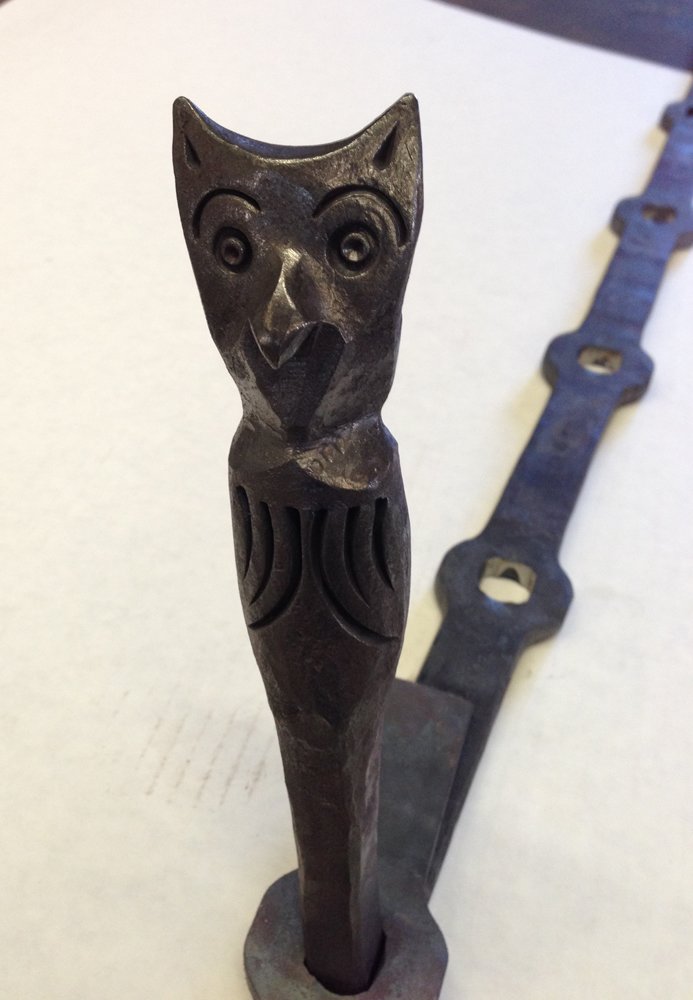 Kyoto Roses
"Kyoto Roses" is a piece I created for a lifetime friend, based on our mutual love of the city.  During my visit there, I saw a bamboo gate and a wooden fence that I could envision being created in steel. The client had a special place in his home to highlight a piece combining the two.  I had been overwhelmed by the flowers everywhere in Kyoto, so I added a vase to the gate post, with one rose for each of his daughters.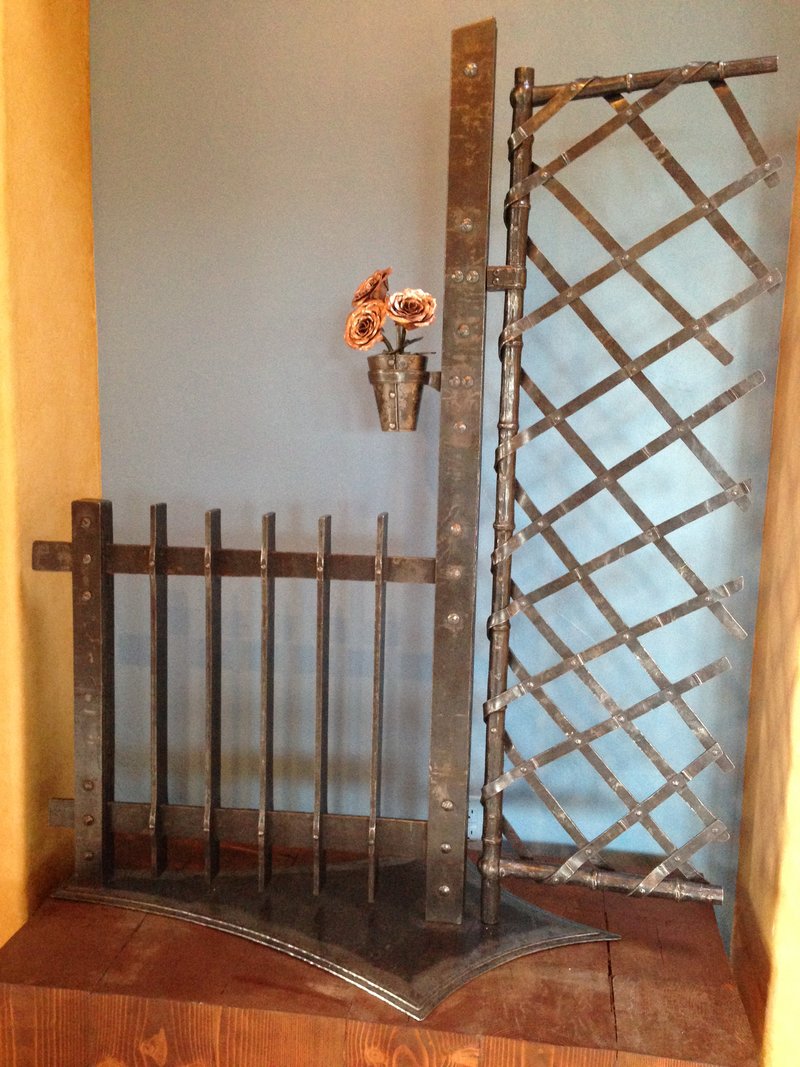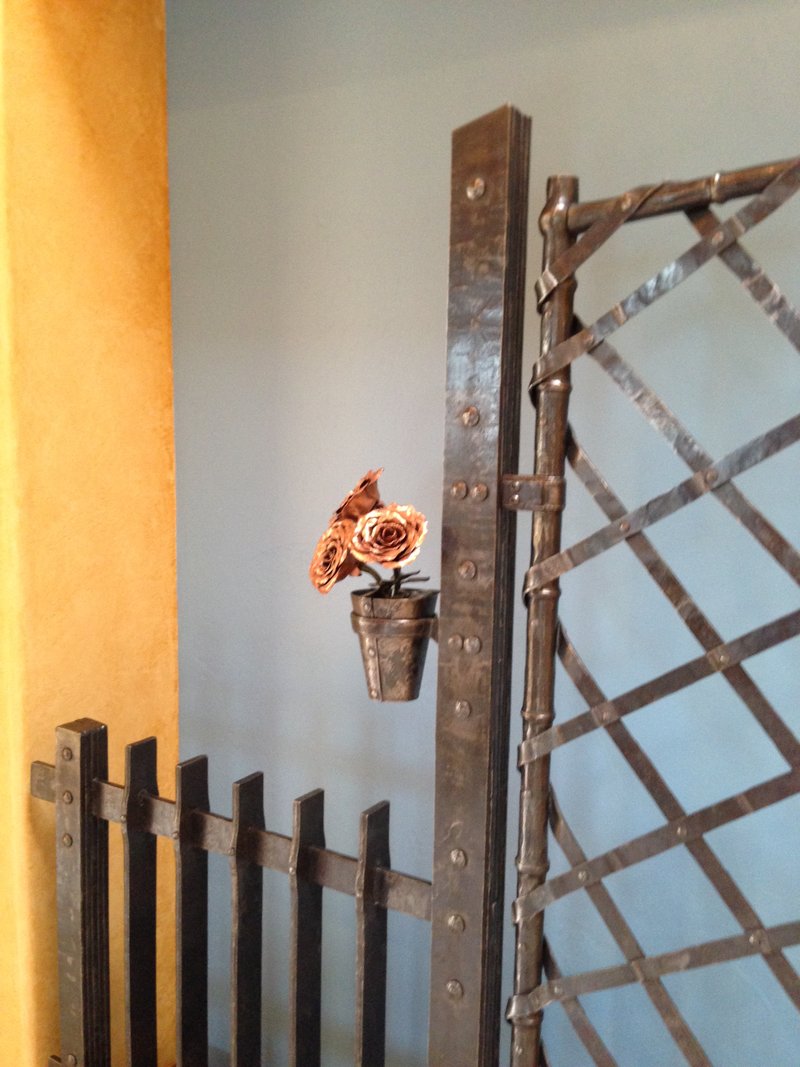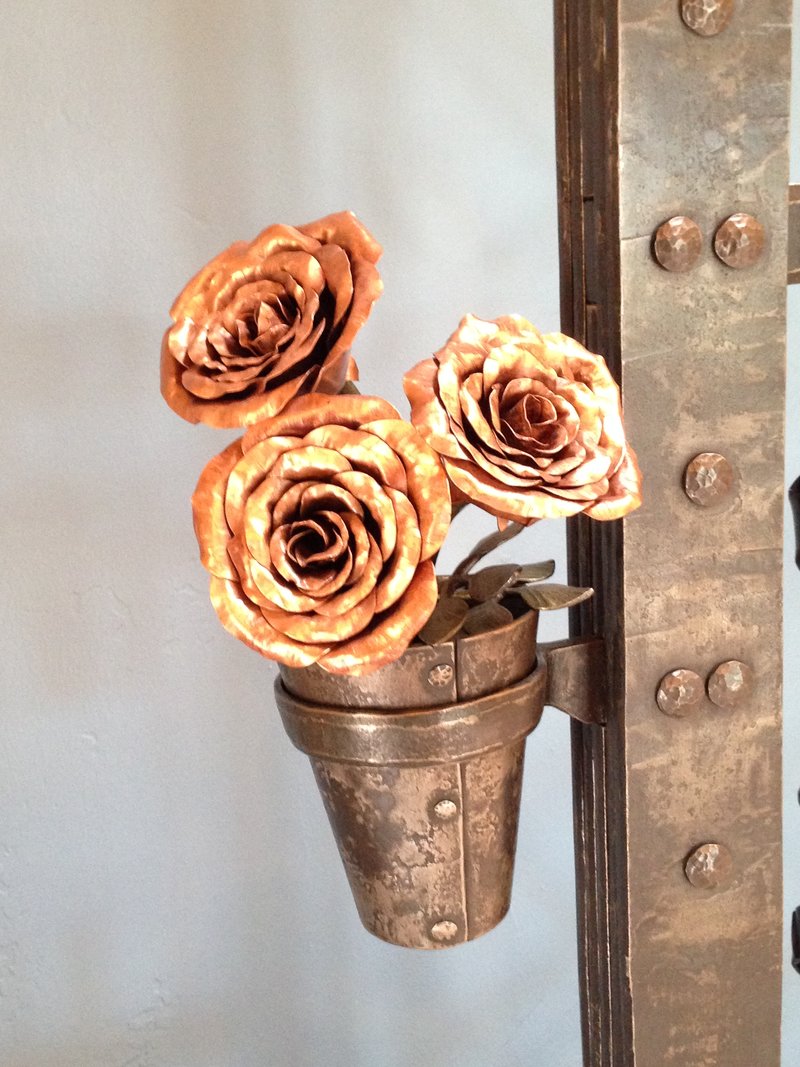 For this same client, I made two of the same candelabra design, only several years apart.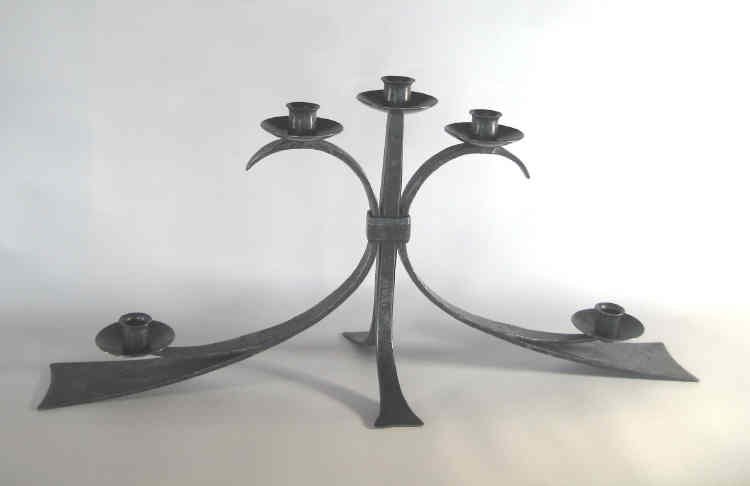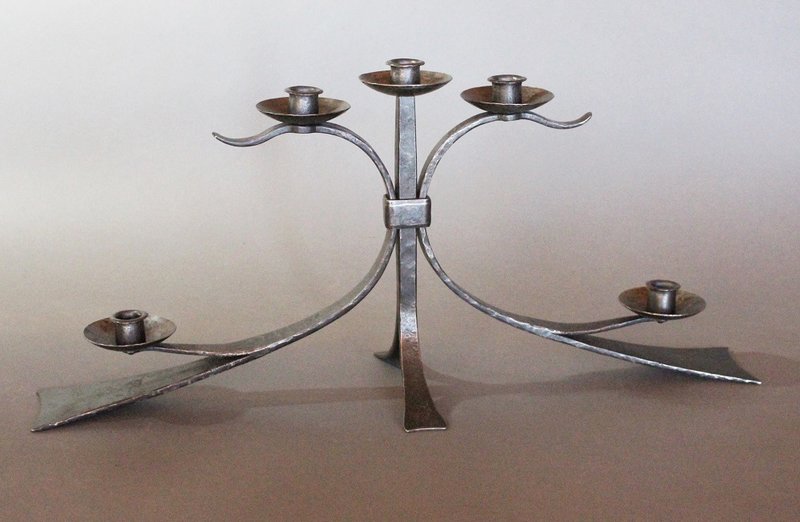 Throughout these years, there was always a steady flow of fireplace screens to make.  Here is a special 2 door model, with the design based on a nearby Navajo rug.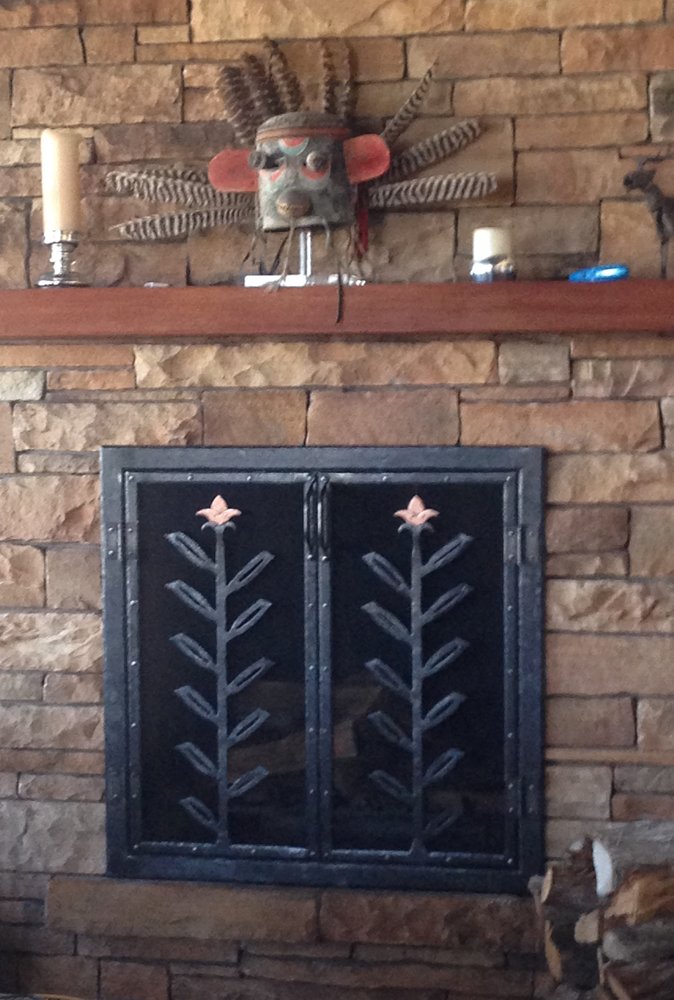 Over the course of the final 4 years, I did many different projects for an estate on the north side of Santa Fe.  I was able to make unique custom hardware for antique doors, matching the different styles of the collected doors, and for newly-created pieces of cabinetry.  In contrast to the traditional forging of the hardware, I was commissioned to make 7 different gates from the same modern design, 2 double gates and 3 singles.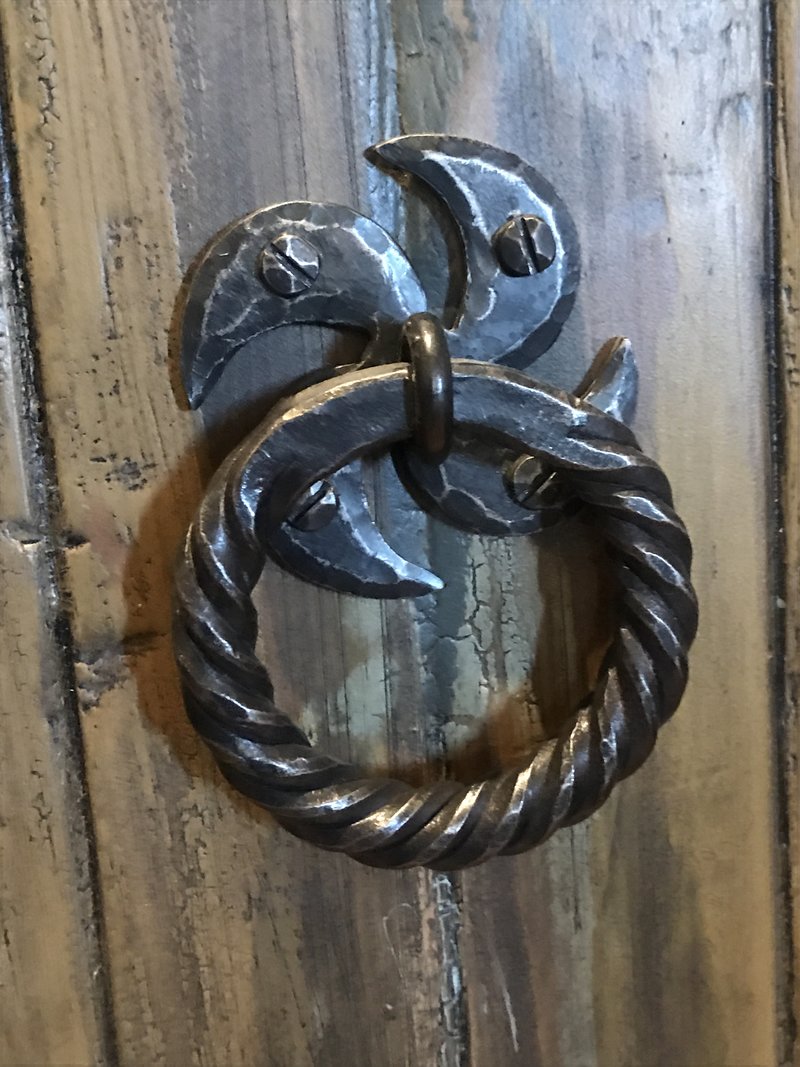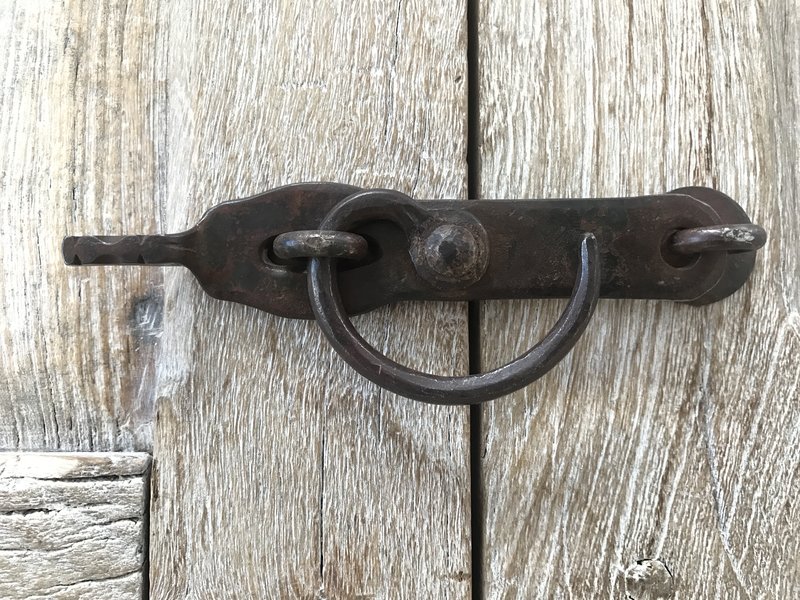 MORE TO COME SOON.