Mary Colter-inspired Bunnies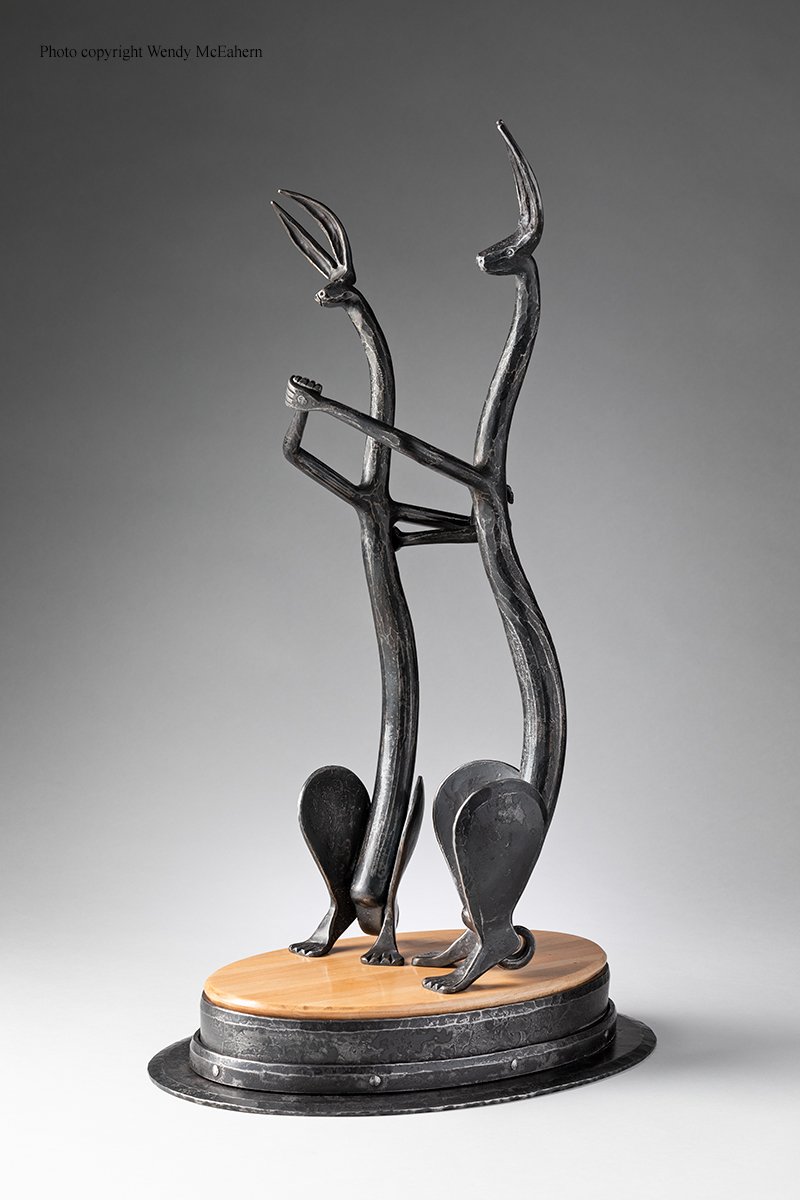 During the last 4 years of my career, I produced 31 sculptural rabbits inspired by the lobby ashtrays designed by renowned architect Mary Colter for the Harvey House hotels she designed.  The early ones, created for the hotels, were  made by the Gilbert family ironworks in Albuquerque; later they were produced by Thomas Molesworth.  
     The final piece of my career, shown above, is entitled "Two And", the waltzing bunnies.  It combines my love of dance with this iconic long-bodied rabbit.  The photos of this sculpture are copyrighted by Wendy McEahern.  This piece is 27" tall, 17" long and 11" wide.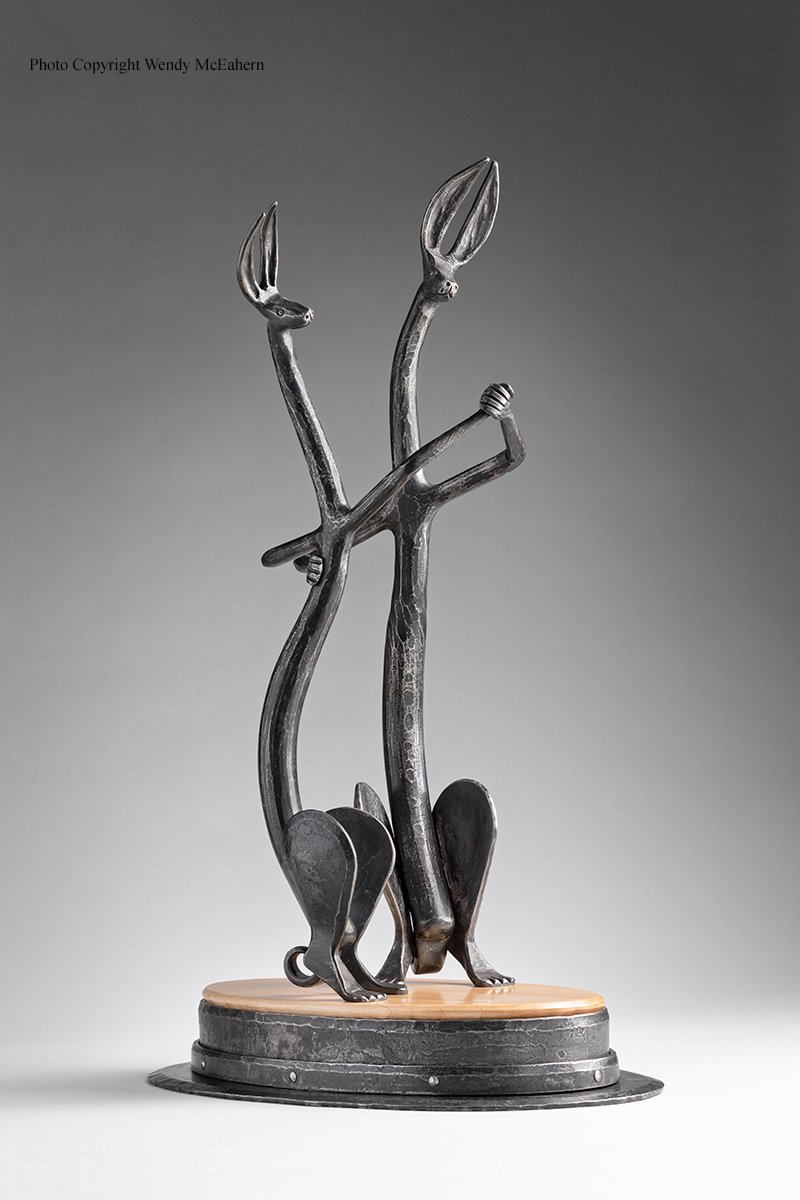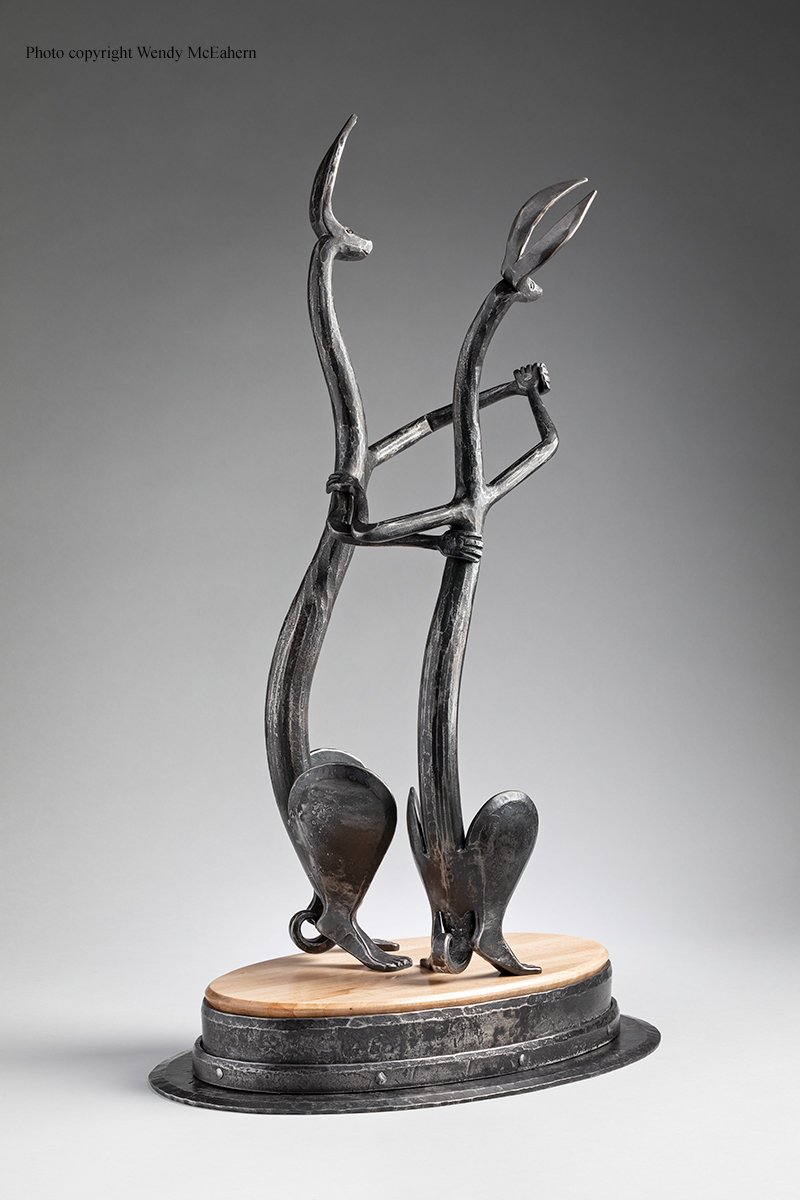 Fittingly, two of my bunnies were commissioned by La Fonda Hotel in Santa Fe, one of those Harvey hotels.  One, named "Harvey" graces the hotel's bar; the other was a model for the cast bronze ones sold in the gift shop.  I had previously made Colter-inspired bunnies for La Fonda in a 1998 project, "The Bunny rail", for the La Terrazza wing of the hotel, done in collaboration with Jim Pepperl.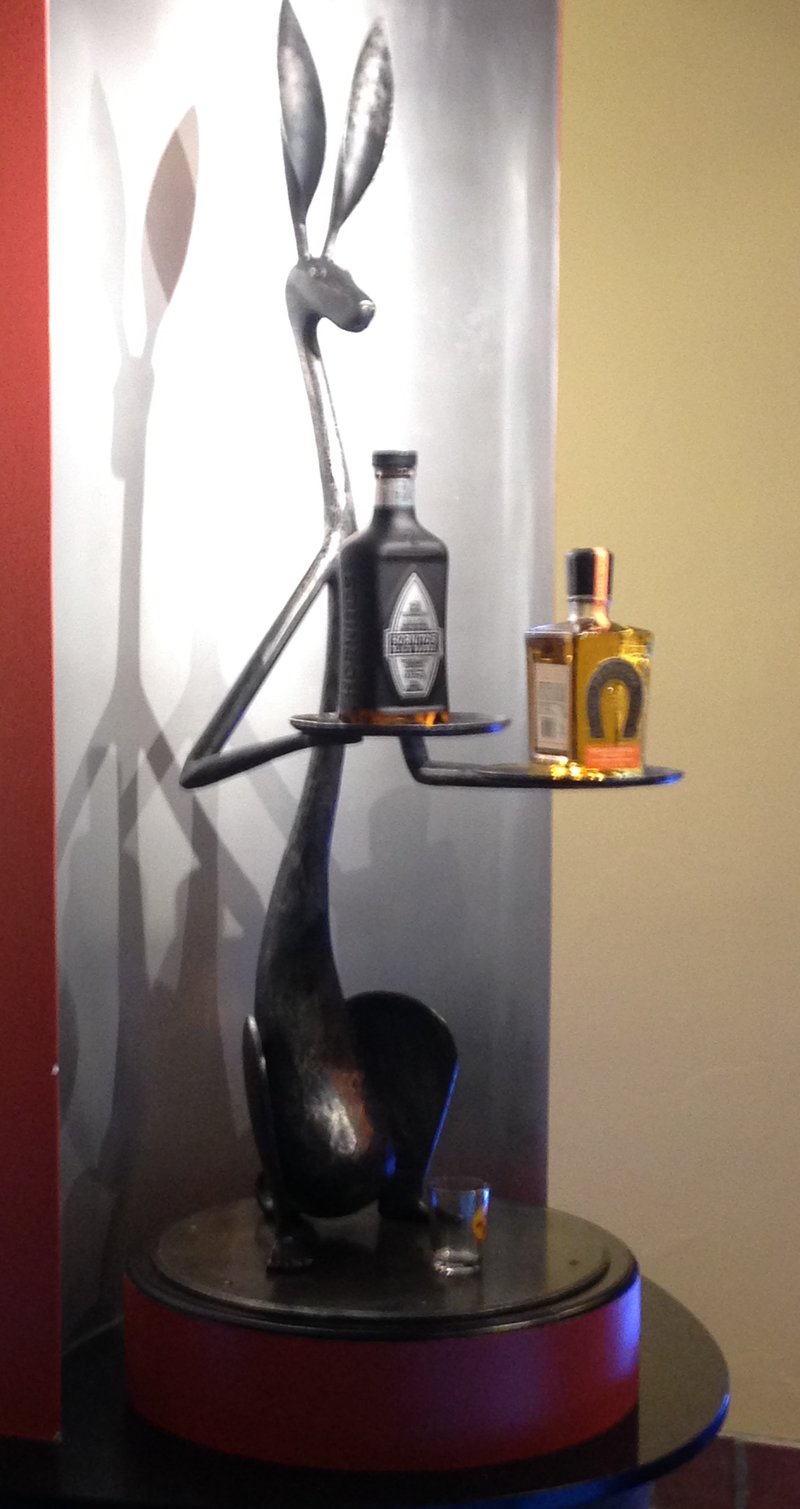 Three of the bunnies were gate pulls.  "Jack," the first of these 31, is 29" tall.  The pair on the double gates are 16" tall.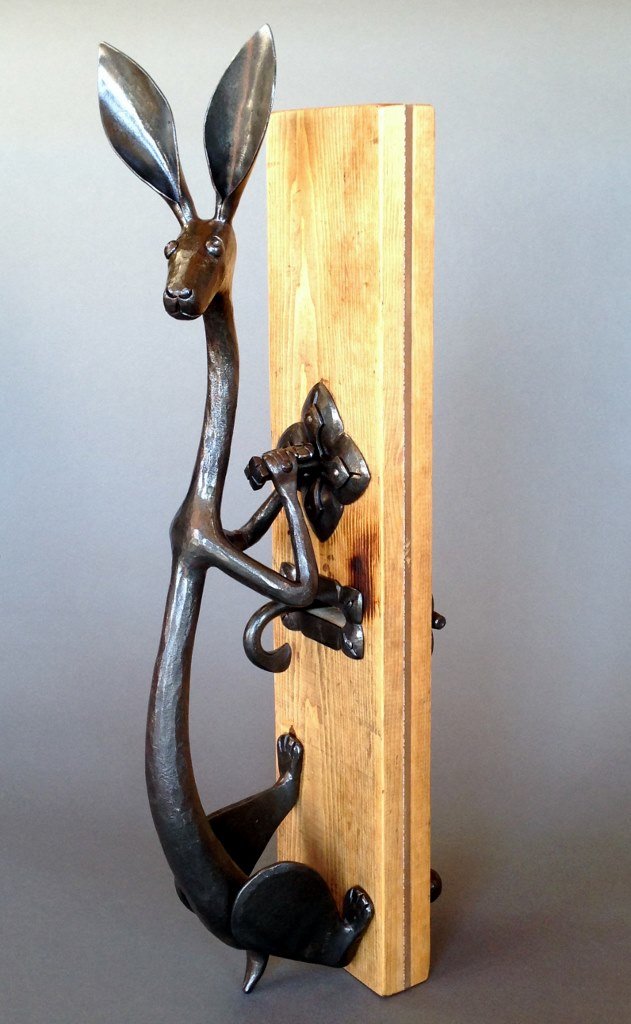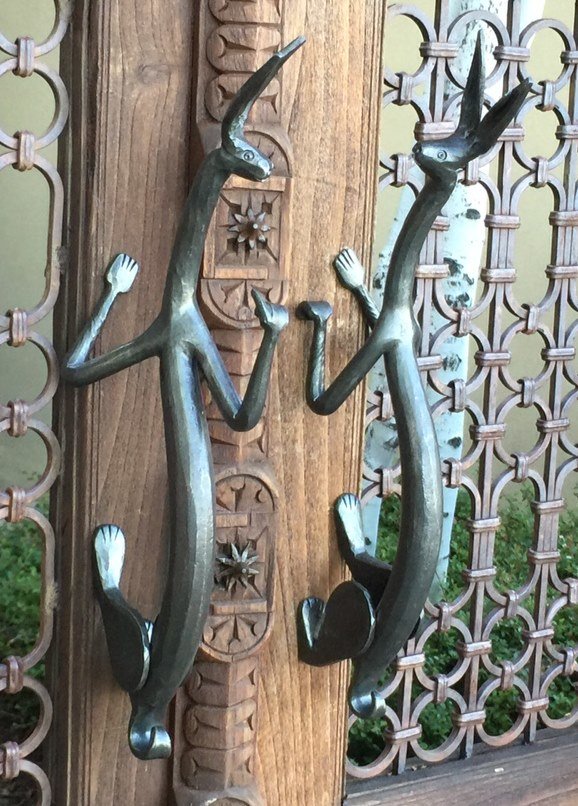 The largest of my bunnies was 51" tall.  He's holding a 16" diameter bird bath.  He's powder coated to protect the iron from all the water and a moist environment close to Lake Michigan.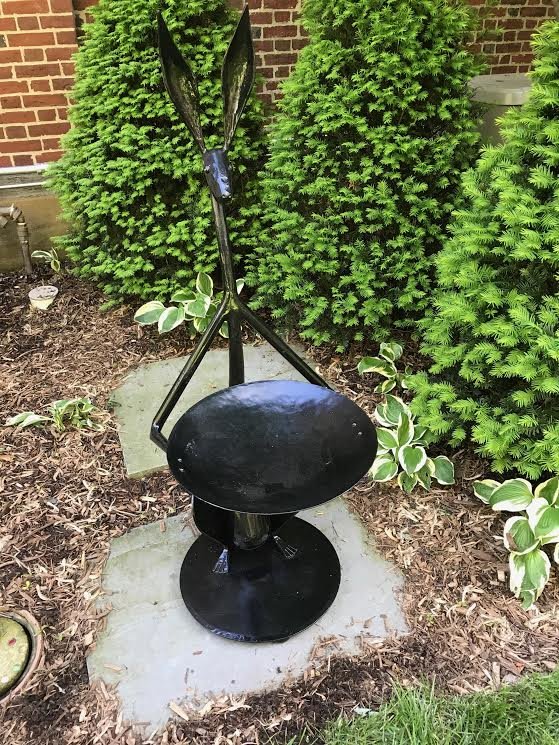 I created two 36" tall praying bunnies.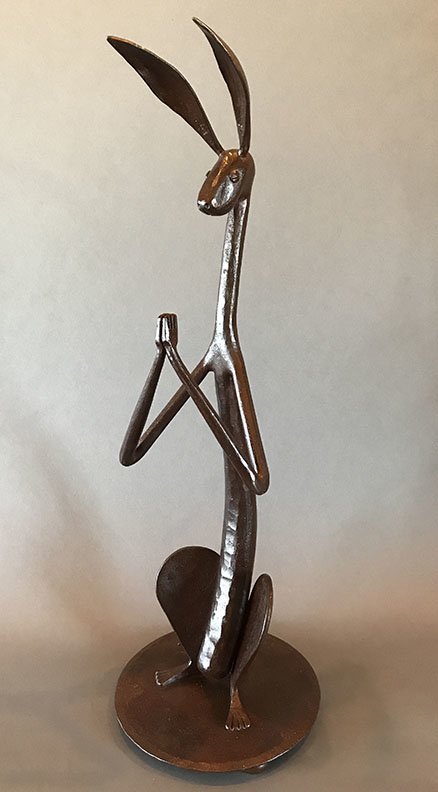 Tw
Two of them were created for gate whimsy.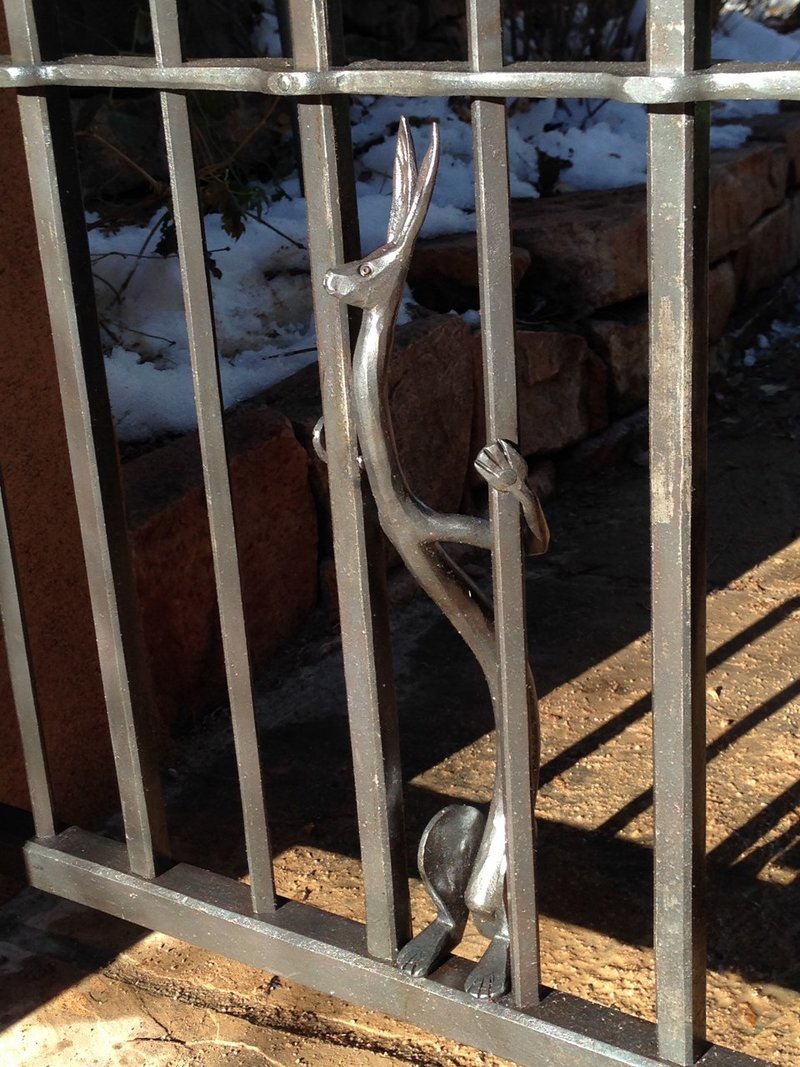 The remainder of these were made as a 16" rabbit holding a 4" diameter bowl, reminiscent of Mary Colter's ashtrays.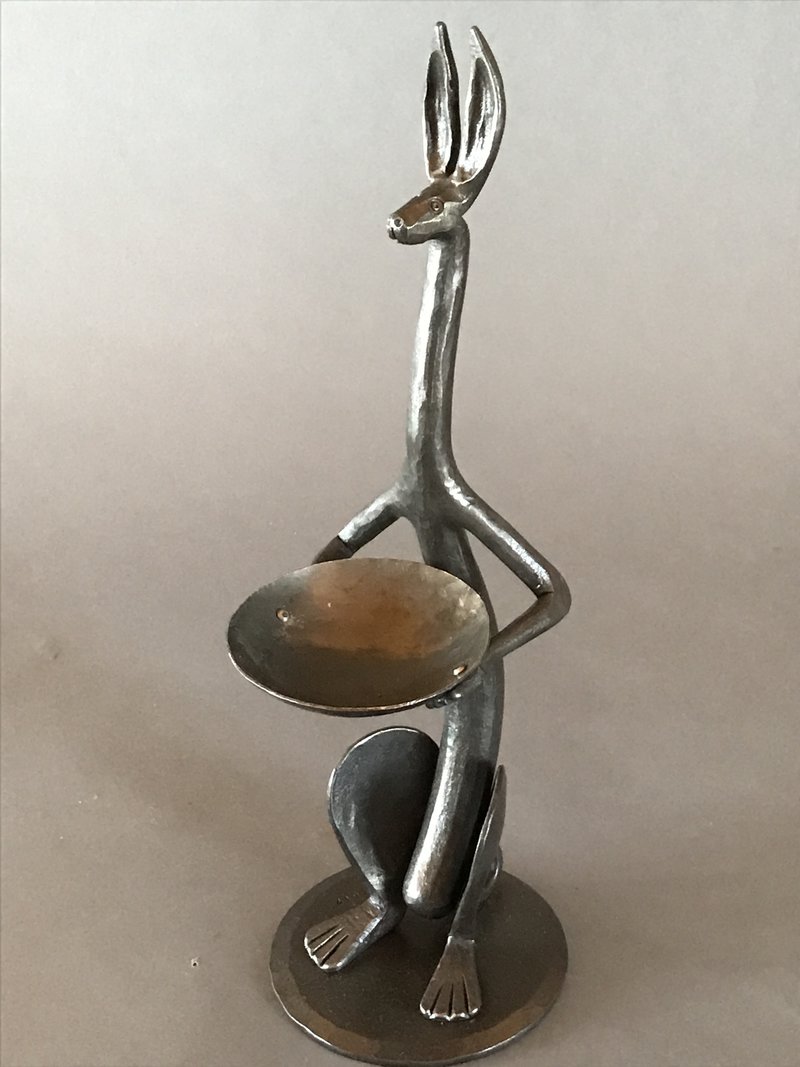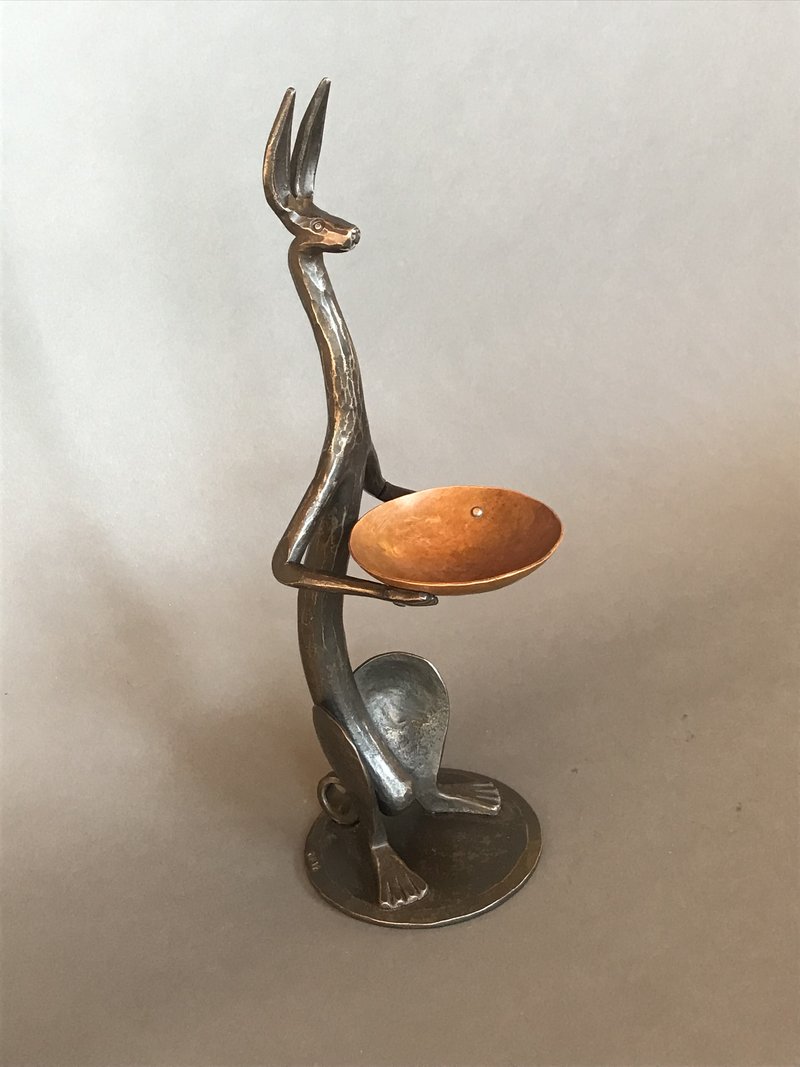 Only one had a rusted and waxed finish; the rest were hand sanded and waxed.  And only one had the copper bowl shown above.  Photo of the rusted bunny is by Debra Williams.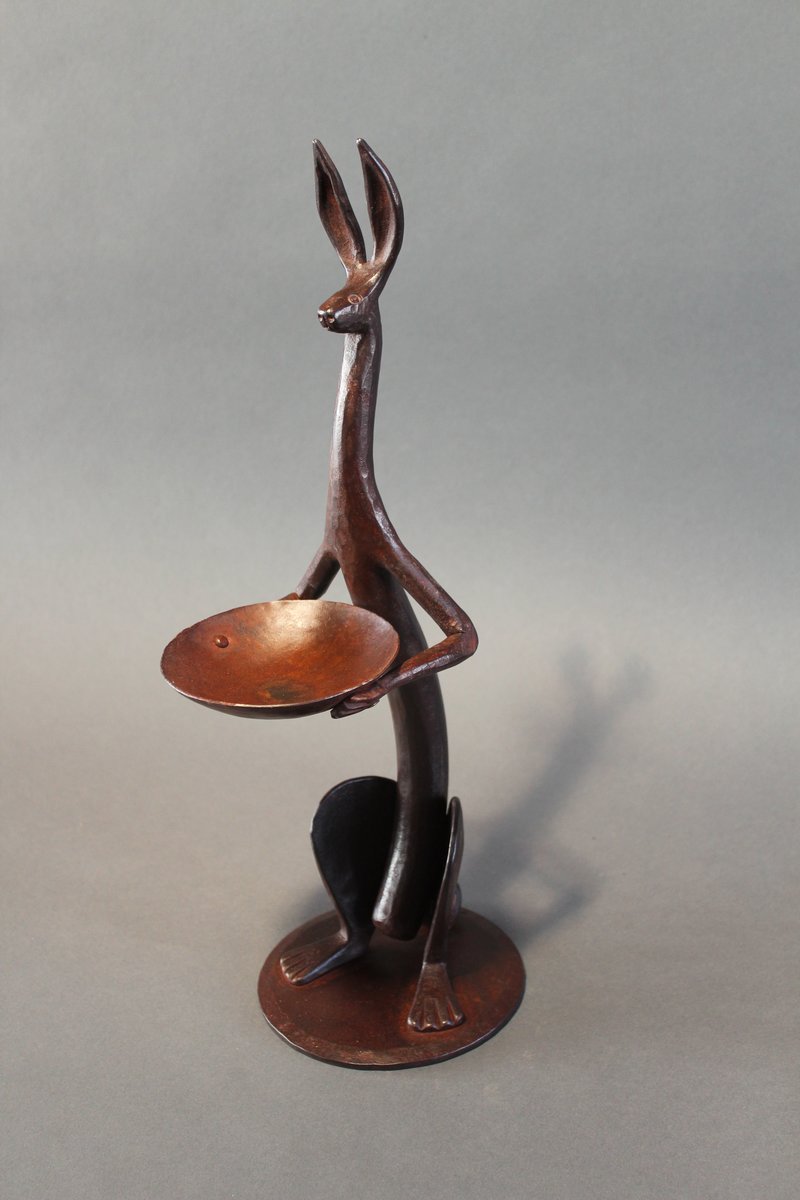 I've created a couple of copper-embossed bunnies as well, from a Mimbres design.  More of these to come.