Harmony Forge features the fine ironwork of Ward Brinegar, founder of Harmony Forge. I have been pursuing the art of blacksmithing since 1975. Dedication to fine craftsmanship, meticulous attention to detail and excellent service to the client have been the hallmarks of my work from the beginning. Copper embossing is a medium I have recently taken up to work with lighter materials and explore new artistic boundaries. My work is primarily residential, although I have done a number of significant commissions for commercial buildings, especially hotels.

I grew up in Albuquerque, New Mexico, and graduated from New Mexico State University, Las Cruces, NM, in 1974 with a B.A. in English. I was first exposed to the art of blacksmithing at Philmont Scout Ranch in northeast New Mexico, where I worked all the summers of my high school and college years. In 1975 I attended the Turley Forge School of Blacksmithing in Santa Fe. In 1976 I served a brief apprenticeship with Joe Pehoski at the Stuhr Museum of the Prairie Pioneer in Grand Island, Nebraska. I replaced Joe as the resident blacksmith there in the fall of 1976 and served in that position until 1989. I also had the opportunity to be able to spend time learning from the late Francis Whitaker.

In 1989 I returned to Santa Fe and opened Harmony Forge, enjoying family, the mountains, climate and robust building market here. I learned a great deal from several partnerships, and have been fortunate to have several fine employees, some of whom have gone on to start blacksmithing businesses of their own. The best years of my career were 2001-2012, working in partnership with my son, Sam, who has moved on to a career in the coffee business. In the summer of 2001, I moved to the Dancing Anvil Ranch, 15 miles south of Santa Fe, where I am blessed to live and work surrounded by the beauty of central New Mexico.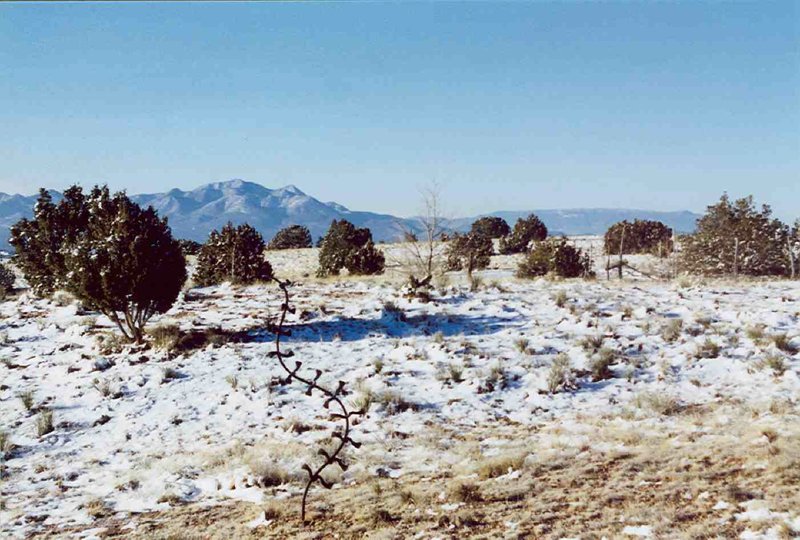 Dancing is my passionate hobby, and I have done country western competition dancing for a number of years with my great partner, Belinda Jentzen, winning three World Championships in our age division. I also competed in pro/am with our outstanding teacher, Maryann Harvey, winning one World Championship dancing with her. These photos were taken at UCWDC World Championships by the late, great dance photographer, Kermit Dukes.